Community Shares of Wisconsin is united with our member group Freedom Inc. and other members of the Asian American community in expressing our grief and sadness in the wake of Tuesday's mass murder in Atlanta. The targeted killing of eight people – mostly women of Asian descent or immigrants from Asian countries – is the latest in a series of unprovoked attacks on Asian community members in the United States.
Just as we witnessed the pain felt by members of our community who are Black after the murder of George Floyd in 2020 and those who were victims of police violence before him, and as we witnessed the fear those in the Latinx community felt when anti-immigrant hate and threats of deportation and ICE raids affected citizens and visitors alike, we witness the pain and fear and grief our Asian community members are feeling now.
This grief is united in its roots in white supremacy. Though we may at times feel like there is nothing we can do to stop hate crimes and gun violence, we can take action by supporting the grassroots organizations whose wisdom and activism is on the front lines, calling out white supremacy and its impact on how we live and work together.
We invite you to listen to and support Asian Americans Advancing Justice Atlanta and the Hmong American Women's Association as well as other grassroots groups in Georgia that are responding to this crime.
We learned during the last four years that unchecked racism has real consequences and results in acts of racist violence. That's why all of our community leaders must speak out and condemn hate.
---
Members Related to This Story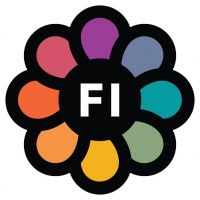 Freedom, Inc.
---
Causes Related to This Story
Working for a Just, Equitable Society