Few topics illustrate what's behind the "cycle of poverty" more so than eviction. Ever more commonplace today, evictions often set into motion a precipitous downward spiral for low-income families already living on the edge.
In our final segment on 45 Years of Housing Justice, CSW examines how our member groups help prevent evictions, and aid its victims.
Evictions are also a topic of discussion this fall thanks to Matthew Desmond's book Evicted, the Go Big Read book at UW-Madison. For Desmond, a UW-Madison graduate, his low-income upbringing led him to question why some people become mired in an unending cycle of poverty—and the book is his answer.
We all know the obvious about evictions: You have to find another place to live—and fast. Less understood are evictions' disastrous consequences.
The Devastating Impact of Evictions
Today, most low-income people spend over half their income on rent, which is unsustainable. And what happens when you are evicted?
"What if you can't find another place on a bus line, and you can't get to work on time—you could lose your job," said Heidi Wegleitner with Legal Action of Wisconsin. "Eviction can result in a break-up of the family, with the kids going to one friend's or relative's, and the adults to another. Or, some or all of the family might end up in a shelter.
"Or, what if you can't take off work to look for a place, or pack and move fast enough? You literally could lose everything you own," she said, pointing out that new laws make it easier for landlords to dispose of an evicted person's property.
But people are usually evicted for good reasons. Right?
"I've seen public housing agencies take steps to evict someone for $5 of unpaid rent," she noted. "If you as the renter don't understand the laws—which have changed a lot recently—you might think you have a couple weeks or maybe a month to take care of the situation. But you don't.
"Evictions trigger a domino effect that can lead to job loss, prolonged homelessness, the break-up of families, and insurmountable stress," she added.
One reason we're seeing more evictions, she said, is because of "a significant recent effort by landlords to gut tenant protections in state and local laws."
A Key Factor: Major Changes in Landlord-Tenant Laws
"Madison has lost all local control over landlord-tenant laws because new state laws went into effect," said Anders Zanichkowsky with Tenant Resource Center.
Zanichkowsky explained that the new state laws "were written with the input of realtors who often view property from profit perspective rather than a people perspective. A lot of the 'best practices' that were part of Madison's old landlord-tenant laws are gone." When someone moved in, our prior Madison laws required landlords to hand out a brochure on tenants' rights and responsibilities, to offer voter registration information, and to do a conditions check-in sheet that was also referenced when the tenant moved out.
"Those requirements are now nullified by the statewide laws," he added. These new state laws don't allow cities to do inspections, to make sure the landlord is following the law, until someone makes a complaint. And Zanichkowsky noted that "tenants are clearly reluctant to do that with the potential for retaliation."
Tenants' confusion about landlord-tenant laws, can only lead to more evictions. "Moreover, the new laws turn landlords into cops," said Zanichkowsky. "Landlords can serve the most hardball eviction notice, giving a tenant five days to get out, with 'no cure'—meaning no option for the tenant to fix the situation.
"Even if a tenant goes to small claims court over an eviction notice, and the eviction is dismissed, that 'eviction' remains on the tenant's CCAP record. And regrettably it's legal for landlords to use CCAP to see if a prospective tenant has been involved in an eviction. CCAP records, kept online for 20 years, mean that tenants can really struggle to find a future rental.
Community Shares Groups on the Front Lines of Advocacy
Both Tenant Resource Center (TRC) and Legal Action of Wisconsin had a strong presence at the State Capitol to oppose the state's stricter landlord-tenant laws, and both groups work with individuals not only to prevent evictions but to assist people who have been evicted.
In addition, Common Wealth models success by offering quality affordable housing units, as well as support to tenants. "Many of our low-income renters have no safety net," explained Diane Eddings. "If one of our tenants gets behind on rent, we give them a call to find out what's going on. We may refer them to emergency services, get their case worker involved, or set up a payment plan allowing them to eventually catch up on rent. Our first response is never to evict someone."
TRC not only educates both tenants and landlords about their rights and responsibilities, staff provide mediation services to prevent evictions.
TRC volunteer Marcia Hazen says that she gets as much out of her work as the tenants she assists. "It's very satisfying to be able to empower people by explaining to them they don't have to comply with illegal demands.
"I also find it touching to hear people give heartfelt thanks, and say that without TRC they, too, would have been on the streets. I feel that way especially about our elderly clients, who are such a vulnerable population.
"I'm not exaggerating when I say that our clients often cry in gratitude for the help we provide," Hazen said in conclusion. "It's great motivation to keep doing this important work."
---
Members Related to This Story
Common Wealth Development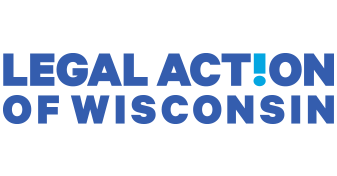 Legal Action of Wisconsin
Tenant Resource Center
---
Causes Related to This Story
Ensuring Affordable, Accessible Housing