Community Shares of Wisconsin marks its fiftieth anniversary in 2021 and is recognizing longtime volunteers and leaders with Anniversary Backyard Heroes Awards.
Brian Juchems & Nancy Vue
Brian Juchems is the co-executive director at GSAFE (Gay Straight Alliance for Safe Schools) where he has led their Big Share fundraising efforts for years. Brian has been at the forefront of fostering inclusive schools in Wisconsin for lesbian, gay, bisexual, transgender, queer, and questioning (LGBTQ+) youth since 1998 when he migrated to Madison from rural Iowa where he had previously worked as a residence hall director for Luther College. In 2021, Brian combined GSAFE's past fundraising success with new technology from The Big Share and raised an incredible $42,000 from 720 donors in one day!

Nancy Vue is the director of grants and development at Freedom, Inc. and has built an amazing community-centric fundraising program during her tenure. During the 2021 Big Share, under Nancy's direction, Freedom, Inc. blew past previous records by raising over $50,000 from almost 700 donors. Nancy studied law at the University of Wisconsin Law and practiced as a public defender for six years. She is originally from California and grew up working on her Hmong family farm and selling vegetables at Central Valley farmers' markets. She resides in Fitchburg with her daughters Quinn Suab-Nag and Madeline Suab-Paj, and her husband Hong.

---
Members Related to This Story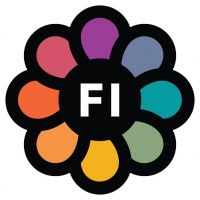 Freedom, Inc.
GSAFE
---