Community Shares of Wisconsin marks its fiftieth anniversary in 2021 and is recognizing longtime volunteers and leaders with Anniversary Backyard Heroes Awards.
Caryl Terrell & Katie Beilfuss
The environmental movement in Madison is made up of an infrastructure of brilliant and passionate activists like Caryl Terrell and Katie Beilfuss. They both have generously shared their leadership skills on the board of Community Shares of Wisconsin.
Caryl has supported, volunteered with, and donated to CSW for decades. Caryl served for years on the board of CSW as a representative of the local Sierra Club chapter, where she developed a reputation as one of the state's most prominent environmental leaders. She works tirelessly as an advocate – both with grassroots citizens' groups and with the Wisconsin Legislature. She is also a long-time leader in the women's movement and has held multiple roles at the League of Women Voters.
Katie Beilfuss serves on the board of CSW and is a leader on our personnel committee. She is an outreach program director for the Wisconsin Wetlands Association, an organization she has been with since 2003. There Katie oversees outreach programs and the group's annual wetland science conference that brings together scientists, advocates, and government officials each year. Katie is a steadfast leader and engages in our deepest board discussions with sincerity and generosity.
Thank you, Caryl and Katie!
---
Members Related to This Story
Sierra Club Foundation – Wisconsin Chapter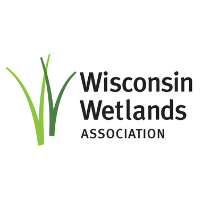 Wisconsin Wetlands Association
---
Causes Related to This Story
Working for the Environment, Sustainability, Food, and Farms