Community Shares of Wisconsin marks its fiftieth anniversary in 2021 and is recognizing longtime volunteers and leaders with Anniversary Backyard Heroes Awards.
Wegner CPAs & Madison Community Foundation
Community Shares of Wisconsin has many dear friends who have contributed to our organization for decades. Today, we recognize two of these friends – John Urban and John Quinlan. 
 John Urban volunteered his amazing photography skills for our Backyard Hero Program for years. A lot of folks who receive Backyard Hero awards have not had an opportunity to get professional headshots done, so we are thankful that John Urban could lend his photography expertise. For the past four years, John has worked as the creative director at Big Dreamers United where he has helped many CSW members tell their story to a larger audience. John also had a long career as a TV and radio host, serving as the first co-host with Kitty Dunn on the morning show on 105.5. Thank you, John Urban, for your generous support!
John Quinlan has been part of the CSW family for many years. He was first a board representative from Tenant Resource Center and then an executive director at OutReach. John served as a key board member during the merger of Madison Sustaining Fund and Aid to Wisconsin Organizations. He has also served as a board president, committee chair, and an executive committee member in a variety of other nonprofit and government roles. Most recently, he focused his passion on journalism and community media. Thank you so much, John Quinlan!
---
Members Related to This Story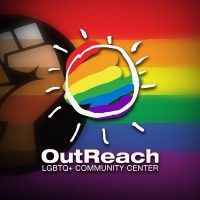 OutReach LGBTQ+ Community Center
Tenant Resource Center
---
Causes Related to This Story
Ensuring Affordable, Accessible Housing
Working for a Just, Equitable Society