Natalie Marshall, Midwest Environmental Advocates
Shortly after Natalie Marshall began volunteering with Midwest Environmental Advocates (MEA) her talent for data management became apparent. A graduating senior at UW-Madison, Natalie is now known as MEA's database guru. She not only developed skills to work with MEA's database, but also helped them streamline their process for a more efficient system. She will be deeply missed.
For more information about Midwest Environmental Advocates or to volunteer, visit midwestadvocates.org or call 608-251-5047.
Emily Hesse, Clean Wisconsin
As a volunteer for Clean Wisconsin, Emily Hesse has earned a reputation for being able to navigate any project given to her. She helps with events, data-entry, design work, and grants. She is known for being organized, creative, dependable, and dedicated. When not volunteering, she enjoys paddle-boarding and talking to others about her devotion to clean water.
For more information about Clean Wisconsin or to volunteer, visit www.cleanwisconsin.org or call 608-251-7020.
---
Members Related to This Story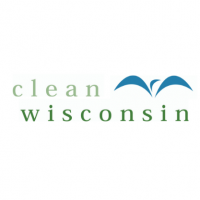 Clean Wisconsin
Midwest Environmental Advocates
---
Causes Related to This Story
Fostering Civic Engagement
Working for a Just, Equitable Society
Working for the Environment, Sustainability, Food, and Farms