Paul Saeman – Moses
Paul has been a leader in the MOSES Justice System Reform Initiative (JSRI) task force which advocates for a comprehensive reform of the Dane County Criminal Justice System in order to reduce mass incarceration. From his initial efforts as a member of the County's Diversions Work Group in 2016 to his present guiding efforts on the JSRI, he has worked to improve access to community resources for vulnerable populations and to focus on reducing racial/ethnic disparities with an emphasis on increasing supports for individuals experiencing a mental health crisis. Paul is still volunteering for Moses even though his meetings have all switched to zoom.
He also enjoys playing guitar and has managed to get together with friends in the back yard with social distancing to make music.
For more information about Moses or to volunteer visit their website: https://mosesmadison.org/ or call (608) 509-7433.
Colleen Shapleigh – Rooted 
Colleen, a retired Learning Coordinator from Cherokee middle school, brings her love of working with middle school-aged students to Badger Rock and is now in her fourth year of volunteering with the garden class at Badger Rock Middle School. In that time she has built deep relationships with so many students, has been a tireless advocate of the garden program, picks up supplies for us when we are in a pinch, puts together the student cookbook each semester, takes photos of students that she distributes to them each semester…she always jumps right in and does what's needed with no hesitation.
In her spare time, Colleen loves the outside in the woods, gardens, oceanside, and anywhere on a mountain.
For more information about Rooted or to volunteer visit their website: https://www.rootedwi.org/ or call 608-240-0409.
---
Members Related to This Story
MOSES – WISDOM of Madison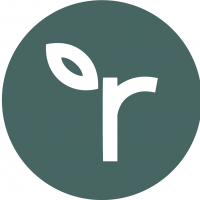 Rooted
---
Causes Related to This Story
Working for a Just, Equitable Society
Working for the Environment, Sustainability, Food, and Farms