A photo of Josephine Oyama-Miller. The text says Josephine Oyama-Miller, volunteer, Project Home. Below that is the Community Shares logo and the words Backyard Hero.
Each month Community Shares of Wisconsin presents the Backyard Hero Award to organizations and people making change happen in our community.
Josephine Oyama-Miller

Josephine Oyama-Miller has served on Project Home's board of directors for several years, including as the current board president, and has played an important role in the organization's success making home ownership more affordable in our community.
Project Home provides home repairs and weatherization to low-to-moderate income residents in Dane and Green County, including senior citizens, veterans, single-parent families, and people with health issues and disabilities. The organization also provides free home maintenance classes to the public.
In addition to her role at Project Home, Josephine has owned her own business, Big Mountain Enterprises, since 1986, worked for 13 years at Community Action Coalition as head of the 'It's My Business' program (a self-employment project for under-served persons in Dane County), and served in a variety of local nonprofit organizations for over 30 years.
She continues to be active in the community and enjoys mentoring, teaching, and working with individuals to improve their lives.
Thank you, Josephine!
The Backyard Hero Awards are sponsored by 105.5 Triple M, Isthmus, and Budget Signs.
---
Members Related to This Story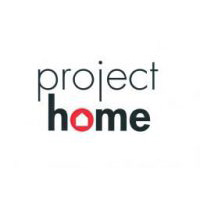 Project Home
---
Causes Related to This Story
Ensuring Affordable, Accessible Housing