[Note: The following is an article written by Nicholas Garton and originally published in partnership with Madison365. Please support our partners Madison 365 by visiting their site to follow local coverage from a variety of perspectives.]
The classroom falls silent as a teacher calls for the school guidance counselor. A few muffled laughs come from the back of the room. Some kids mutter under their breath.
The guidance counselor arrives to help Johnny, who happens to be white, through whatever is wrong. Something just must be wrong. There must be some emotional problem or easy-to-explain
 reason why young white Johnny would have an outburst in front of the whole class. Moments earlier, he'd seemed fine. Now, just minutes later, he was melting down in front of the whole class raising his voice and talking back to his teacher in vicious, angry words. The teacher didn't know what to do. So they called the guidance counselor. Neither one of them could understand it. Johnny just looked so… well… just didn't look like one of them who would be the type to do this at all. So they whisked him away to an office to get help.
A black student, whom we'll call Malik, stands up. He says he needs to go to the restroom but the teacher isn't buying it. He's told to sit down. He says a few terse words back to the teacher, none of which are as bad as what Johnny says. But his delivery — the way he says those words seems so, well, threatening. The teacher calls on the school's police liaison. Malik stands his ground, yells more things at the teacher. Pretty soon, he's in handcuffs. He's in 8th Grade.
After class a group of black kids hit the hallway together. They come from diverse backgrounds. They each have different tastes in music, arts, what careers they'd like to have. Despite those differences they always hang together to look out for one another and support each other in hard times.
Teachers and other faculty bristle as they walk by. The kids feel the tension. The group walks to a window to see Malik handcuffed a squad car being told to calm down. Johnny watches too, from the guidance counselor's office, still sniffling and his voice hoarse from all his yelling.
This wasn't a specific incident. It didn't happen at any particular school on any particular day. White Johnny and Black Malik are just fictional characters. It didn't take place at any specific school at all.
Yet, it did take place. Everywhere. All the time. Everyday. It happened in the junior high, the high school, and even the college near you. All the time.
AJ Carr, who is 14, needs no such examples to understand this issue. He lives it everyday. He feels the tension. He sees the disparity in how things at school are handled, or how many after-school opportunities exist for the black and brown communities versus for their white counterparts.
And AJ has decided to do something about it.
He has launched several programs for kids all over Madison, including the after-school study program Level Up at Badger Rock Middle School and the 501(c)(3) nonprofit organization, Building Bosses.
Building Bosses pairs kids with mentors who can help guide them into career paths that might be appealing to them. It's also an opportunity for kids to learn about life from someone who has been successful.
"Right now it's going really well," Carr says. "I'm looking for more mentors for the kids. It's mostly business owners teaching them business skills and fundamental life skills. Also things I didn't know a lot about growing up, like health. I think that's what people have been really attracted to."
During the 2016-17 school year, Carr says he had about 10 students participating in Building Bosses from middle schools throughout the city. He says he plans on having closer to 15 for next school year.
"With Building Bosses I'm trying to teach kids that they can succeed no matter what they look like," Carr says. "That despite the obstacles you need to pull through and you can be what you want to be. To not let anyone tell them they can't do what they want and achieve their biggest goals and aspirations. People still tell me I can't do this, or I can't do that. I don't let thsat hold me back."
Carr has attended school board meetings to promote Building Bosses and has met with officials around Madison, including the Police Chief Mike Koval, and has an upcoming meeting with Mayor Paul Soglin, to discuss the issues that are facing not just kids around Badger Rock but most kids of color around the city. Carr says all of those meetings have been good so far.
"They're really supportive. I mean I always talk about how I met with Chief Koval. He looked like he'd seen a ghost when I was talking about the color of my skin and Tony Robinson (who was shot and killed by a Madison police officer in 2015)," Carr says, laughing. "He was really supportive. I was honest about how race affects everything and they still wanted to support me."
Community Shares of Wisconsin has been one of Carr's most enthusiastic supporters. This year Community Shares has chosen AJ Carr and his Building Bosses program to be featured in the Inspiring Voices program—a program developed with the aim of providing visibility to local efforts led by people of color. Community Shares developed the program in 2016 with an acknowledgement that, as a largely white-dominated organization, few of the groups represented in their membership  led by people of color or emerging from the communities most impacted by systemic racism.
Hedi Rudd, the Chair of Community Shares of Wisconsin Membership committee, says she sees the potential for Carr to introduce programming to other kids they might not otherwise have.
"I'm actually the one who nominated AJ," Rudd says. "I was aware of AJ before he came here. I saw the work he was doing and really thought it was great work. When Badger Rock Neighborhood Center was going through the planning phases they were one of the families living in that community that needed Badger Rock. Having someone closer to their age who's running a program like that is very attractive to kids. Rather than having a grown up telling them what to do, they have a young person modeling behavior."
Rudd says a lot of the participants in the program are kids who don't know what they want to be when they grow up. Having the ability to be mentored by people from various businesses or careers is a big help.
"Most kids who come from these communities have parents who aren't there to necessarily provide after school programming," Rudd says. "So they rely on Madison Community School Recreation and AJ's Level Up (after-school study) program. AJ has the opportunity to provide some experiences that kids otherwise wouldn't have."
Rudd says that there's lots of cool things going on around Madison but that not everyone has access to it. Many communities charge for community events and a lot of people, particularly around Badger Rock and neighborhoods like it, aren't able to afford many of the activities going on around town.
Bria Brown, Membership Coordinator at Community Shares, is not originally from the Madison area and noticed a general lack of diversity upon coming to Dane County. The building of bridges through programs like AJ's is something she sees as vital to changing that dynamic.
"I'm really excited about his programming," Brown says. "That it's being led by a youth of color I think is really cool. We were super excited when he nominated Building Bosses for Inspiring Voices. What we really want is groups to be focused on racial justice and we want groups led by people of color."
Brown says that when she moved to Madison she was struck by how few people of color there were involved in community decision making and just the city infrastructure in general. Brown says it was odd going into different community spaces and not seeing people of color, or at a maximum seeing the same two or three people of color at each place. Being used to having people of color everywhere and involved in everything, she says Madison has systemic diversity issues that need to be addressed.
AJ Carr, an Illinois native, feels that tension as well.
"Numerous studies show that Madison is the worst city in America for black children," Carr says. "It's way different here than in Illinois. It's way more racist here. From third grade on, being up here, I knew there was a big difference and big effect from the color of my skin. In this area it's just hard. It is a huge fight for black kids to succeed here. I don't have statistics but I just know it from my experiences or from the experiences of people around me."
Carr says that even at his school there are racial divides and tensions. He says the biggest issue is the disparity between how behavioral issues for white kids are handled in contrast to their black or brown counterparts. He says he feels like a lot of white privilege is handed out at his school when it comes time to hand out discipline or even in the way white kids behave towards minorities.
Carr has taken it upon himself to make things more comfortable for all students. His REACH program, which will be going on this summer, is aimed at talking about different things going on in the community.
"Part one is going into the streets and talking to people about what's going on," Carr says. "Secondly, we sit down and talk in front of other young people about the issues we identified out on the street. Part three is like a scripted sitcom that we film. It's with real life situations and real life topics."
Carr says his first shoot will be a sitcom about the removal of confederate flags around the United States. He says the Flag represents hatred and needs to be taken down everywhere.
Later this summer, Carr and his mother Dorecia will take a group of kids who have lost loved ones to gun violence and give them a weekend getaway at Chula Vista Resort in Wisconsin Dells.
Carr says that he wants each of those kids to know they aren't alone. He also wants to use it as an opportunity to combat the stereotypes of young black males like himself. A stereotype that usually has it's roots in gun violence.
"I think guns shouldn't be in the hands of anyone," Carr says. "It should be way more difficult to get a gun. We need way more background checks and more precautions. But it's not like young black kids or males are the only people shooting. Young white kids are shooting up schools."
Carr says the whites perpetrating violence just aren't labeled the same way and that drives the stereotypes.
"When other races end up doing something violent they are labeled terrorists or thugs," Carr explains. "White people do it and they're just misunderstood or something. Everyday I feel the stereotype of being a young black male. Like every day. If a black kid has weed or gets in a fight or something and gets caught, it's way different at my school than if a white kid does it."
The passion with which Carr addresses issues like white privilege is one of the reasons he was chosen by Community Shares.
On June 11, AJ Carr will be at Cherokee Country Club hosting a fundraiser to get more mentors for kids. He will be explaining the curriculum for the next school year for Building Bosses and is hoping to add enough mentors to have over 15 kids be able to participate.
Dorecia Carr, AJ's mom and manager, says there will be a special guest from out of town as well who will be a very prominent person. Her lips were sealed, however, when asked who the guest would be. People will have to wait until June 11 to find out.
Cheri Dubiel, the Executive Director of Community Shares of Wisconsin, says she hopes people will come out and support these types of events.
"Community Shares of Wisconsin and our supporters have long funded organizations working to address the problems caused by systemic inequality," Dubiel says. "Inspiring Voices connects CSW donors to innovative racial justice programs led by people of color with the aim of directing more resources to solutions emerging from the communities themselves."
For kids like AJ Carr the solutions are simple. Finding the resources to achieve those solutions is hard. He'll spend this summer and next school year finding ways to manufacture those resources so that this generation can experience the things most white or affluent communities around Madison take for granted.
"Obviously AJ's success is going to be our community's success," Hedi Rudd says. "There's enough room for everyone to be successful."
Bria Brown says she hopes this program will lead to more Black and Brown communities being able to close the gaps in the racial disparities around Madison.
For AJ Carr, though, it's about more than that. It's about being able to walk down the hall at his school in Badger Rock without being put into a box by people who just see what he is on the outside. It's about healing the child victims of gun violence. It's about filming situations so people can see what it really looks like to be black.
Most of all, it's about giving others a chance, when all is said and done, to be full and equal members of the community.
The goal of the Inspiring Voices program is to raise money for groups like Building Bosses through a one month visibility campaign. Building Bosses' campaign starts Sunday, June 11. You can support the campaign with a direct gift to Building Bosses at buildingbosses.com.
---
---
Causes Related to This Story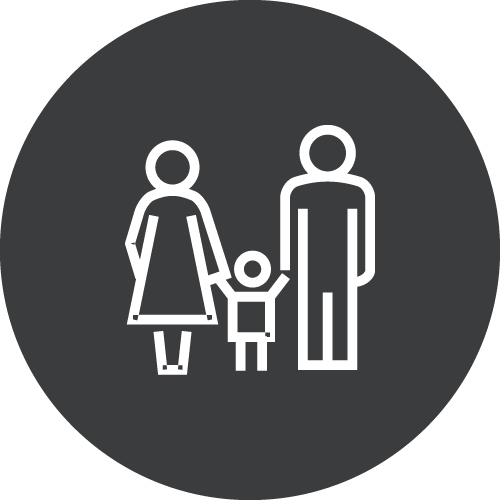 Supporting Women, Children, and Families