Community Shares of Wisconsin is proud to announce conNEXTions as the first Inspiring Voices Project of 2019!
"We're excited to introduce you to this year's first Inspiring Voices awardee, conNEXTions, a local grassroots organization working to advance underrepresented young adults from the Madison community to achieve their financial, educational, and career goals through mentorship, networking, and professional development.
As a mentor, I can tell you firsthand the program is powerful and is making big strides in fulfilling their mission," said Cheri Dubiel, Executive Director of Community Shares of Wisconsin.
conNEXTions is dedicated to increasing the financial knowledge, building social capital and connecting young adults to professionals that have expertise in the young adults' career interests. conNEXTions also provides networking opportunities by teaching young adults how to network and they offer free workshops on personal and professional development; you can learn more at https://connextions.org/
"I have seen mentees in the program bring the skills and resources they have gained in conNEXTions to other communities outside Madison. As a Cambodian American refugee, she knows firsthand the help she's gotten in life and wants to extend the same help to young adults who didn't have access to career and financial opportunities," says Nancy Vue, the nominator and Director of Communications and Development at Freedom Inc. 
Community Shares of Wisconsin (CSW) developed the Inspiring Voices program in 2016 to highlight People of Color-led organizations working to reduce racial disparities and advance racial equity. The awardees are supported with a $1,000 matching grant and are given tools and consultation to help them develop an online fundraising campaign.
CSW created this program with an acknowledgment that, as a largely white-led organization, few of the groups represented in their membership are led by people of color or emerging from the communities most impacted by systemic racism.

"The funds raised will be used for mentees to attend our workshops, many of the young adults we serve cannot afford the registration fees or the transportation to attend," says Ouk.
When you donate to support this initiative, CSW will match donations (up to $1,000)!
Folks can support the efforts of conNEXTions, by donating online: http://bit.ly/give2connextions
The funds will go to support the necessary training and transportation needs of mentees and mentors.
Saran Ouk will be speaking at the Dream Bank on Tuesday, June 25th. Register here
About Community Shares of Wisconsin:
Since 1971, Community Shares of Wisconsin and its members have worked together to advance social justice, protect the environment, and defend civil rights in Dane County and across Wisconsin. Together they envision a future where people come together to ensure every member of their community is safe, healthy, and able to thrive.
You can read Madison 365's Coverage here: Inspiring Voices conNEXTions
---
Members Related to This Story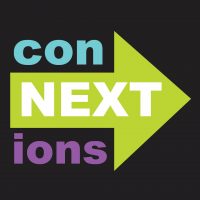 conNEXTions
---
Causes Related to This Story
Fostering Civic Engagement
Working for a Just, Equitable Society