Lee Hengescht, Wisconsin Wetlands Association
Since 2011, Lee Hengescht has managed audio-visual logistics at Wisconsin Wetlands Association's (WWA) annual Wetland Science Conference, often traveling long distances to do so. Beyond making sure all the equipment keeps working so participants can learn the latest wetland science, Lee's commitment and sense of humor keep WWA's staff motivated throughout the busy event.
For more information about Wisconsin Wetlands Association or to volunteer, visit wisconsinwetlands.org or call 608.250.9971.
Andrew Mathewes, Center for Resilient Cities 
The Center for Resilient Cities (CRC) describes Andrew Mathewes as the type of volunteer every nonprofit wishes to have. As the "first face" of CRC's Badger Rock Neighborhood Center, he makes sure everyone feels welcome, questions are answered, and visitors feel a sense of belonging.  Andrew is always willing and eager to help whenever and however possible. 
For more information about Center for Resilient Cities or to volunteer, visit www.resilientcities.org or call 608.255.9877.
---
Members Related to This Story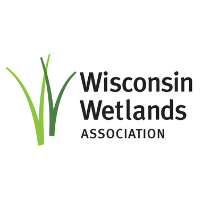 Wisconsin Wetlands Association
---
Causes Related to This Story
Fostering Civic Engagement
Working for the Environment, Sustainability, Food, and Farms