Resolve to make 2016 the year to make your political voice heard!
The Wisconsin Wetlands Association (WWA), the Wisconsin League of Conservation Voters (WLCV), and the Midwest Environmental Advocates (MEA) urge you to attend not one, but TWO hearings at the State Capitol in Madison at 11 AM and noon TODAY!
If passed, Senate Bill 464 and Assembly Bill 600 will make it easier for frac sand mining companies, factory farmers, and developers to build on Wisconsin wetlands.
Your personal testimony and presence is the most effective way to make make a statement to our legislators, but for there are other ways to make your opinion heard! For more information on the bills in question, specific Capitol rooms in which discussions will be held, and talking points for the hearings, visit the links below:
WWA Talking Points:
http://archive.constantcontact.com/fs117/1011068925784/archive/1123316678924.html
Take Action Online with WLCV and MEA:
http://conservationvoters.org/issues/special-interest-grab-bag/
http://midwestadvocates.org/issues-actions/actions/
---
Members Related to This Story
Midwest Environmental Advocates
Wisconsin Conservation Voices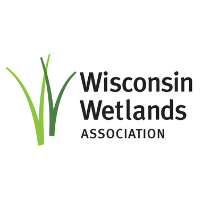 Wisconsin Wetlands Association
---
Causes Related to This Story
Fostering Civic Engagement
Working for a Just, Equitable Society
Working for the Environment, Sustainability, Food, and Farms