The Fair Housing Center of Greater Madison (FHCGM) recently achieved a housing victory.
What the victims of discrimination found: a housing provider repeatedly refused to rent one-bedroom apartments to single parents with a child, saying that the family would need a two-bedroom apartment. In each case she then stated that there were no two-bedroom apartments available. These practices were uncovered by FHC by sending out "testers" to the apartment complex.
What FHC did: filed a complaint with the Wisconsin Equal Rights Division (ERD), because the actions limited families with children from living in the complex, and having children in a household is protected under  the Wisconsin Open Housing Law. The judge at the ERD agreed.  The case resulted in a settlement, in which the housing provider agreed to pay monetary damages and to complete a fair housing training program.
---
Members Related to This Story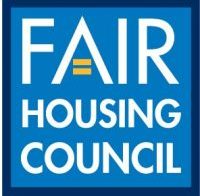 Fair Housing Center of Greater Madison
---
Causes Related to This Story
Working for a Just, Equitable Society