The Fair Housing Center – Greater Madison
uses testing to expose discrimination in housing. Though overt housing discrimination is less common than it was decades ago, subtle forms of discrimination persist.
Since many people face hard-to-detect discrimination—such as receiving false information about housing availability—testing  is a good way to reveal violations of fair housing law. Testers, who pose as housing applicants and who document the treatment and information they receive, can reveal discriminatory actions on the part of landlords, for example. The Fair Housing Center then takes action if needed.
The Fair Housing Center protects the housing rights of all protected groups, and it works to support racially and economically integrated neighborhoods.
---
Members Related to This Story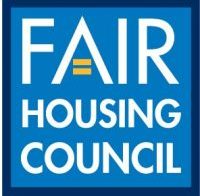 Fair Housing Center of Greater Madison
---
Causes Related to This Story
Working for a Just, Equitable Society