Ena Kovacevic, Clean Wisconsin
As a second year law student and intern for Clean Wisconsin, Ena Kovacevic focuses on researching and writing on water litigation. Since starting with the organization this summer, Ena is already known for her passion for environmental law and policy issues.  She is a hardworking, dedicated professional and Clean Wisconsin is grateful to have her on its team.
For more information about Clean Wisconsin or to volunteer, visit cleanwisconsin.com or call 608-251-7020. 
Joanna Martinez, Common Wealth
Joanna Martinez, a UW-Madison sophomore, works with Common Wealth to develop campus tours for its Youth Program participants that better meet the needs of attending students.  Additionally, Joanna and mentors students at UW-Madison, is involved with UW-Madison's Badger Volunteer Program, and co-founded Hand in Hand, which focuses on sustainability for the homeless population in Madison.
For more information about Common Wealth or to volunteer, visit www.cwd.org or call 608-256-3527
---
Members Related to This Story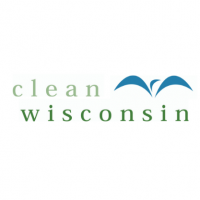 Clean Wisconsin
Common Wealth Development
---
Causes Related to This Story
Working for a Just, Equitable Society
Working for the Environment, Sustainability, Food, and Farms