"If a child is unsure of his or her cultural identity, they are  focused solely on other kids' comments about how odd they look—and the last thing on their mind is their math assignment. It's a key reason why Hmong students' academic performance is far below that of their peers," Peng Her explained.
"Hmong students in the Madison Metropolitan School District [MMSD] are about 93% below grade level in reading proficiency, and 74% below in math," he continued. "However, research shows that students who understand their native language and culture score higher in academics."
And this is why Peng and his wife, Mai Zong Vue, founded a six-week summer program with very impressive results: the Hmong Language and Culture Enrichment Program (HLCEP) in Madison.
The pre- and post-HLCEP test results are remarkable. "But numbers can't describe the transformation we see when students go from being painfully shy to outgoing and confident," said Mai Zong. "We give them a safe place to learn together and find pride together. Once they're back in school, both parents and teachers tell us how much better these kids are doing academically and socially. Even if they do still hear prejudiced comments, they handle it much better."
Peng and Mai Zong understand all too well the pain inflicted by prejudice. "We Hmong were not allowed in the United States in 1975 when the last of the U.S. military was pulled out of Southeast Asia. Instead we were sent to refugee camps in Thailand," said Mai Zong.
The reason? "People thought we lacked the sophistication needed to learn a new way of life," she explained. "We were perceived as being too primitive to survive in an industrialized country." It's one reason why Peng and Mai Zong are  working diligently today to make sure that Hmong children have every chance to succeed.
And although the HLCEP is very effective and accessible,  some Hmong families simply cannot afford the program's weekly fee of $75 per student. Your gift will help ensure more Hmong youngsters can attend the six-week summer program, which is an independent initiative of the Read on for the personal stories—and the numbers—that showcase this program's success.
Kids Learning Culture, Language . . . and Sacrifice
A New York Times Magazine article pointed out that "the wars of the 20th century destroyed many millions of people who once lived in . . . remote rural worlds, [but] few were hit as hard as the Hmong. . . . The Hmong sided with the United States in the fight against Communism in Southeast Asia. They lost everything—their land, their way of life, their country."
Both Peng's and Mai Zong's families were among those uprooted and sent to refugee camps. Peng came to the United States when he was very young, age five. Mai Zong arrived here at age 12, after a five-year stay in several camps in Thailand. Like prisons, the barbed-wire-encircled camps were rife with violence and sexual assault.
Mai Zong noted that Hmong cultural appreciation and academic success are the primary goals for the HLCEP course. "Yet it's also meaningful for the young people to realize how much their parents and grandparents went through," she said.
"Though we don't have a home country—and though we have been moved, often involuntarily, from one place to another—we not only survived, we flourished," Peng pointed out. "It's critical for the students to learn that fact, in addition to learning Hmong history, language, and art."
The Proof Is in the Numbers—and the Kids' Stories
The program's results are exactly what Peng, Mai Zong, and other Hmong parents hoped for when they met weekly for months to develop the curriculum. Students who attend the six-week HLCEP do better — a 44% improvement for elementary students, 46% for middle school students — from pre- to post-program, reading and writing in Hmong.
The importance of culturally relevant teaching is heralded by noted scholar and UW-Madison Professor Gloria Ladson-Billings. "She and others show the effectiveness in using students' culture as a vehicle for learning," Peng said. "When students feel their own culture is valued, they do much better academically."
Impressive data from the HLCEP is one thing, said Mai Zong. "But seeing how kids are empowered is even more compelling."
Take Tyson. He attended an all-white school and absolutely dreaded going each day, his parents having to nearly drag him out of the house. At first he wasn't eager to go to the HLCEP either.
But within a couple of weeks his transformation was remarkable. He was ready and eager to get going to his summer classes 30 minutes ahead of schedule each day.
"He found himself, and he developed pride in who he was," said Peng. "These changes are incredible to see. And though our test scores testify to our success, it's the other changes that are even more exciting for us to witness. Even better, Tyson carried that enthusiasm and confidence with him when he returned to school the next fall."
Gao Za was similarly transformed. Extremely shy at school, she never responded even when called upon by her teachers. Then she went to the summer HLCEP.
"Her teacher told me that Maia started her next school year just as quiet as she had been," Peng said. Then the class began a unit on Hmong history and culture.
"For the first time, she raised her hand," Peng continued. "The teacher glimpsed her enthusiasm and asked Maia to lead the class through the unit. By doing so, Maia permanently came out of her shell. The self-confidence she built through HLCEP ultimately changed her entire approach to school, and her ability to interact with her peers."
Mai Zong said that the oldest of her and Peng's  three children initially exhibited similar difficulties after being the target of classmates' comments. "He began school knowing three languages: English, Hmong, and Spanish. But ridicule from his peers shut him down—he completely stopped speaking Hmong at home, and that lasted for years.
"Though he was reluctant to go to the HLCEP, it did wonders for his sense of pride as well," she noted. "He's even volunteering for the program this summer."
Your gift to the Hmong Language and Culture Enrichment Program (HLCEP) can similarly transform students. A gift of $75 funds the program for one student for one week; $450 covers the entire six-week program for one child. "We don't turn children away if their parents are unable to pay," Peng explained.
"In fact parents can sign up to reduce the tuition by $10 for each hour of volunteer work," he continued. "But many of our Hmong parents work more than one job, so volunteering often isn't feasible. Your gifts help us offset the costs—paying for lunches, materials, and modest teacher salaries."
Role Models Bolster This Grassroots Movement
Many people might find it hard to relate to the isolation of a child who sees few professional role models on a daily basis. Yet in the HLCEP, the kids meet Dr. Xa Xiong, a family practitioner, and Sua Vaj, a nurse. They meet Tshaj Vaj, a Madison police officer. They meet Colonel Yee C. Hang, the first Hmong-American to graduate from West Point.
Col. Hang said the HLCEP "is an excellent idea, and it should be fully supported as much as possible. It is important to truly understand who you are. I believe the HLCEP provides an outlet for the Hmong community, especially the younger generation, to do just that. I also believe that this program provides the children with great role models and gives them a glimpse into what they can achieve, if they put their minds to it."
"You can't overlook the importance of children realizing, for the first time, that 'I can aspire to do this too.' By talking to these role models and mentors, the kids can foresee a better future for themselves. And they become less worried about whether they're dressed exactly like the other kids," Peng explained.
The Numbers Point to Challenges
The dismal MMSD statistics Peng noted earlier about Hmong students' lack of proficiency align with national data from 2010. When you examine Asian-Americans by subgroup, the Hmong stand apart from the 15 other categories of Asian-American such as those of Chinese, Japanese, Korean, Asian Indian, and Pacific Islander ancestry.
Data show substantial differences: for instance that the Hmong rank the lowest in per capita income, attaining an advanced degree, and obtaining a highly skilled professional job. They rank highest in rates of poverty and public assistance.
This dubious distinction "is linked to our recent refugee status," Peng said, pointing to the HLCEP as the sole initiative in Madison aimed at improving self-esteem and academic performance for Hmong youth. He added that the HLCEP is especially needed, given that "academic inequality is a systemic problem."
That's echoed by a philanthropy journal article stating that "students of color in particular are outperformed on average by their higher-income white counterparts on all measures of academic achievement. Marginalized communities—primarily children in low-wealth families and children of color, but also English language learners . . . —consistently experience public education in profoundly less positive ways than their more-advantaged peers. As a result, they face . . . decreased economic potential following school. If these patterns of unequal opportunities and outcomes are to change in a dramatic way, there must be changes to the foundational inequalities."
The Widening Influence of the HLCEP
There's no dispute that the program, now in its fourth year, has been successful. So successful, in fact, that the MMSD is planning to adapt its methods to create an English-Hmong Dual Bilingual Education program at Lake View Elementary.
"We invited MMSD Superintendent Jen Cheathem and her staff to visit our program. They liked the pre- and post-program test results. So much so that MMSD decided to adopt it as an enrichment program in 2017-18 academic year," Peng said.
Jen described the HLCEP by saying "all students are recognized for their strengths, challenged to do better, and supported to succeed. We look forward to continue working with and learning from HLCEP in creating a curriculum . . . for the new Hmong Dual Bilingual Education program for MMSD."
And the HLCEP itself may be expanding soon. "A six-week program is
 not enough to fully reinforce strong bilingual skills," Peng noted. "In the future we hope to expand the program year-round. The intensive summer program will be supplemented by monthly meetings—one Saturday each month. In the mornings we'll offer Hmong language and culture classes. In the afternoons we'll focus on core-class tutoring, in English, for added academic reinforcement."
Yet the HCLEP isn't the only program that Peng and Mai Zong envision. "By this fall we hope to launch the Human Library program," Peng said. "Think about going to a community center or library and 'checking out' a Hmong elder—or a Latino or African-American elder—for an hour-long conversation. It helps educate all of us. But more importantly, it will increase our ability as a community to have meaningful conversations about race relations.
"When we speak openly, one-on-one, our preconceived ideas about race and ethnicity begin to erode, and we can move toward greater understanding," he continued. "That's a huge step on our path toward equity."
Consider a gift today to help Hmong students on that path toward equity.
And you can learn more by coming to the HLCEP's parties. Supporters, and those interested in learning more about the HCLEP, are invited to an open house on July 20, 10:00 – 12:30, at the Badger Rock Center. You're also invited to the Completion Ceremony on July 29 to watch a talent show exhibiting what the students learned over the summer.
The Hmong Language and Culture Enrichment Program is an independent initiative of the Center for Resilient Cities.
---
---
Causes Related to This Story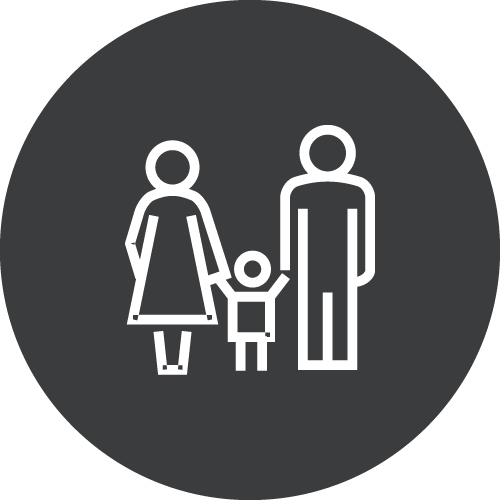 Supporting Women, Children, and Families