Alan I Turnquist, FairShare CSA Coalition
Fairshare CSA Coalition would like to recognize Alan for spending countless hours planning the gorgeous bicycle routes for Bike the Barns each year, as well as for coordinating and impressive support crew for the event. Alan keeps our riders safe so that riders can relax and enjoy the farm stops along the way while raising funds for fresh food for all. Let's ride with FairShare CSA Coalition and Alan and give him a hand for all he does.
For more information about FairShare CSA Coalition, or to volunteer visit their website www.csacoalition.org or call: (608) 226-0300.
Lorenza Zebell & Jenna Mrotek, Sustain Dane
Lorenza Zebell is a recent graduate with a degree in Operations and Technology Management and a certificate in Sustainability from the University of Wisconsin-Madison. Lorenza believes a sustainable, healthy, and just world is possible if we all work toward the well being of our communities. In her time at school she enjoyed running WSUM 91.7 FM, UW Madison's award winning nonprofit radio station.
Jenna Mrotek graduated in 2018 from the University of Wisconsin-Madison with dual degrees in Environmental Studies and Political Science and a certificate in Gender and Women's Studies. As a student she led the UW campus chapter of the National Organization for Women and served as an ambassador to the Nelson Institute for Environmental Studies. In her free time she enjoys reading, thrift shopping and working as a barista.
For more information about Sustain Dane, or to volunteer visit their website www.sustaindane.org or call: (608) 819-0689
---
Members Related to This Story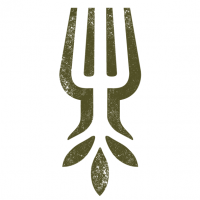 FairShare CSA Coalition
Sustain Dane
---
Causes Related to This Story
Working for a Just, Equitable Society
Working for the Environment, Sustainability, Food, and Farms