Matthew Allie, Center for Resilient Cities
No job is too large or too small for Matthew Allie, a volunteer at the Center for Resilient Cities' Badger Rock Neighborhood Center (BRNC). Matt does a little of everything including serving food at CommUNITY dinners, harvesting produce, and helping to keep the BRNC tidy. His quiet, respectful manner has made him many friends at Badger Rock.
For more information about Center for Resilient Cities or to volunteer visit resilientcities.org or call 608-255-9877.
Tom Sieger, ABC for Health
After a successful career in public health, Tom Sieger now uses his expertise as a volunteer for ABC for Health. He gathers and analyzes data to identify trends in state Medicaid policy, like Birth Cost Recovery, that may contribute to poor birth outcomes. Tom also works tirelessly to gather experts, agencies, and decision makers for discussion and action.
For more information about ABC for Health or to volunteer visit safetyweb.org or call 608-261-6939.
---
Members Related to This Story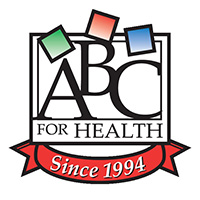 ABC for Health
---
Causes Related to This Story