League of Women Voters of Wisconsin's Director Andrea Kaminski testified recently at a federal trial, noting cases of voter disenfranchisement submitted by League observers statewide.  Wisconsin's stringent voter ID law and registration restrictions are "perhaps hardest on young people who try to register to vote and cannot," Andrea said.
Case in point: a young man who lived with his girlfriend but couldn't provide acceptable proof of residence. Even the Chief Inspector in the polling place was frustrated by the situation: he lived next door to the couple and knew them.
Before the law passed this young man–and many first-time voters who still live with their parents–could have registered when another qualified voter verified their residence. That's no longer possible under the new law.
The League continues to fight every day to keep Wisconsin elections free, fair and accessible, while helping people comply with the increasingly restrictive and confusing new laws.
---
Members Related to This Story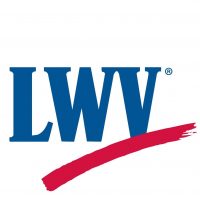 League of Women Voters of Wisconsin
---
Causes Related to This Story
Fostering Civic Engagement
Working for a Just, Equitable Society