"What changed? When did being an American citizen stop being enough to be allowed to vote?" asked Leroy, who has voted in every election in the past 40 years–but who was denied his chance to vote last April. Legally blind since birth, Leroy has never had a driver's license and has a problem with his birth certificate. He was allowed to cast only a provisional ballot because he did not have an acceptable photo ID.
And it's not for lack of trying. He arranged transportation and got to the DMV, but they would not issue him an ID, despite the many official documents he brought with him. His ballot was not counted.
Both Leroy and League of Women Voters of Wisconsin's Director Andrea Kaminski testified recently at a federal trial about the effects of the state's new stringent Voter ID law. The lawsuit was brought by One Wisconsin Institute to challenge the voter ID law and an array of other voter suppression measures. Kaminski was there to present similar cases of voter disenfranchisement from League observers statewide. The League continues to fight every day to keep Wisconsin elections fair and accessible, while helping people understand the increasingly restrictive and confusing new laws.
---
Members Related to This Story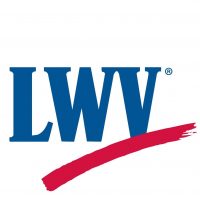 League of Women Voters of Wisconsin
---
Causes Related to This Story
Fostering Civic Engagement
Working for a Just, Equitable Society