Wheels for Winners – Alex Lai
Alex has volunteered as a bike mechanic every Tuesday night for 5 years while simultaneously pursuing a Master's and PhD. She offers encouragement and guidance to all who enter our door. She has become an accomplished mechanic whose work rebuilding bicycles is "perfect" and she helps train new mechanics. Wheels for Winners secretly hope she starts a post-doc, so they don't have to say goodbye. She is already a hero in our community.  Thank you Alex for everything you do at Wheels for Winners.  We appreciate you and all you do.
For more information about Wheels for Winners or to volunteer, visit:  www.wheelsforwinners.org or call: (608) 249-2418
WORT 89.9 FM  – Nadya Mariam Ponce
Nadya helps as a radio presenter on WORT's En Nuestro Patio ENPA. She is one of the organizers of BiciClub Latino de Madison. She is also a strong support for the LatinXs on the Trans community.  Nadya is always willing to help and patient.  She understands students and works to improve their self-esteem. Overall she has 5 years of service with the radio & other organizations.  We are so proud to have Nadya volunteering with us.  She is an inspiration to us all.
For more information about WORT 89.9 FM or to volunteer, visit:  www.wortfm.org or call: 608) 256-2001
---
Members Related to This Story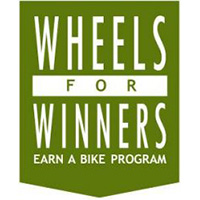 Wheels for Winners
WORT 89.9 FM Community Radio
---
Causes Related to This Story
Fostering Civic Engagement
Working for a Just, Equitable Society
Working for the Environment, Sustainability, Food, and Farms