Tina Sweep – OutReach LGBTQ + Community Center
Tina has been a volunteer at OutReach since 2015. She helps facilitate the Madison Ace space group, helps with public education on our Speakers Bureau, and helps train new volunteers. She is a fierce advocate for the LGBTQ+ communities, especially the asexual communities. OutReach is proud of Tina and contributions to social justice.
For more information about Outreach LGBTQ + Community Center or to volunteer visit their website: https://www.outreachmadisonlgbt.org/ or call (608) 255-8582.
Glenn Mitroff and Dan Lippitt – Community Shares of Wisconsin
Glenn and Dan are long time volunteers for CSW who have helped to manage the annual Community Change-Maker Awards. From serving on the event committee in the past to managing decorations, the registration table, and the set-up and clean-up currently, Glenn and Dan are instrumental in CSW having a great event!
Additionally, Glenn sits on the CSW Board as a representative for WORT 89.9 FM Community Radio where he is the Volunteer Coordinator for around 300 weekly volunteers.
Dan volunteers with WORT and sits on various WORT committees. We appreciate their dedication and commitment to Community Shares of Wisconsin and our 70 nonprofits.
For more information about Community Shares of WI. or to volunteer visit: https://www.communityshares.com/ or call (608) 256-1066.
---
Members Related to This Story
Community Shares of Wisconsin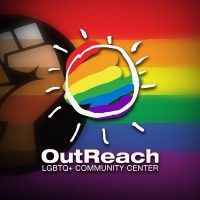 OutReach LGBTQ+ Community Center
---