2017 Community Change-Maker Award Winners
On September 27, 2017, we gather to honor the work of local heroes and change-makers at our annual Community Change-Makers Awards Event. Learn more about our three Community Change-Makers being honored this year by clicking on their names below. To learn more about our event and to register to attend visit our event webpage.
Lorrie Hurckes Dwyer
Liesl Blockstein Community Leadership Award—nominated by Dane County Time Bank, sponsored by UW Health and Quartz
Collaboration and Innovation
When Lorrie Hurckes Dwyer started her career in mental health services, she saw too often how individuals seeking support were being undervalued by the very systems that were meant to help them. Now as Executive Director of the Dane County TimeBank, she works to build communities where everyone is valued equally and has a voice in decisions that impact their lives.
Hurckes Dwyer helped launch the TimeBank's first school-based Youth Court in 2008 at La Follette High School, and following successful results, helped the program expand to five area schools and two community-based youth courts. To date, more than 800 kids have been through the TimeBank's Youth Court, with 90% successfully completing agreements and avoiding the formal juvenile justice system.
"There are so many things that prove to be harmful about the traditional [juvenile justice] system," Hurckes Dwyer said. What restorative justice offers is a "pro-youth development model that helps kids learn and grow, and to also and get on a path that's supportive and part of the community."
The success of local restorative justice programs, like the Dane County TimeBank's, has led to a new citywide initiative that allows all kids ages 12-16, who receive municipal tickets in the City of Madison, the opportunity to participate in restorative justice programs instead of going to municipal court. Dane County TimeBank works together with its partner organizations, Briarpatch Youth Services and YWCA-Madison, to get as many kids in restorative justice programs as possible and to make sure they have successful results.
"It's been incredible," said Hurckes Dwyer. "Instead of pushing alone, we're all pushing together."
Ginna Isunza
Sally Sunde Family Advocate Award—nominated by UNIDOS Against Domestic Violence, sponsored by Zendesk
Removing Barriers One Person a Time
Ginna Isunza also understands the importance of pushing together—especially for victims of sexual assault and domestic violence. That's what inspires her work as a sexual assault advocate for UNIDOS Against Domestic Violence.
"What keeps me going is the courage of our clients. To come and talk to me about what happened is huge," Isunza said. "I have to turn that courage into action and help them."
For Isunza, that means being there for her clients along every step of their journey to seek safety and security for themselves and their families. That can mean finding them emergency shelter, coordinating therapy, working with law enforcement, helping her clients navigate the immigration system, or just being there to listen.
Over the last five years, Isunza has worked with over 300 people who have experienced sexual assault and domestic abuse.  UNIDOS never turns people away who need support, which can mean long nights scraping together resources to match the unique needs of each client. And because of the language and cultural barriers facing Latinx survivors, Isunza is also there to advocate for better community resources and education, so that everyone has access to the services that may save their lives.
"As long as I have a voice, and I can communicate to get my clients what they need—I'll do it," she said.
Andrea Kaminski
Linda Sundberg Civil Rights Defender Award —nominated by League of Women Voters of Wisconsin, sponsored by Heartland Credit Union
Every Vote, Every Voice
Education and advocacy are also at the core of Andrea Kaminski's work as Executive Director for the League of Women Voters of Wisconsin. With Kaminski's leadership, the League became a major force against legislation, like voter ID requirements, that threaten the right to vote for many in Wisconsin. Although voter ID was eventually enacted in Wisconsin, the League's efforts helped ensure that no voter was disenfranchised over the course of 11 elections in three years.
"The League takes the long view," said Kaminski. "Our members take losses in stride, and they just keep going."
That's because the League of Women Voters of Wisconsin is fueled by hundreds of volunteers from across the political spectrum, who come together under the shared belief that every eligible citizen should have the right to vote and have their ballot counted.
"When I feel discouraged, the League's Board of Directors and volunteers have the energy and the will to continue," said Kaminski. "It's just such an honor to support these incredible people."
And for others who may feel like they don't have a voice in the process, Andrea urges  them to stay engaged, whether that's simply learning about issues, or taking the next step and reaching out to their representatives. "Even if it's just 30 minutes a day, you'll sleep better if you're doing something."
---
Members Related to This Story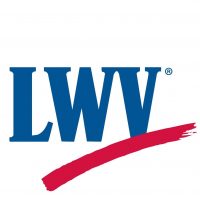 League of Women Voters of Wisconsin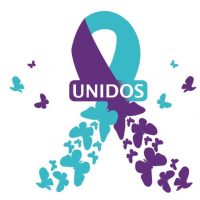 UNIDOS
---