Of Will Green's many talents, one has a major influence on our community: his ability to create strong bonds with young black men and help turn their lives around. It's why Will founded Mentoring Positives, focusing on youth in the Darbo neighborhood.
Will is working with young men other programs have a hard time impacting. "These are the kids Madison doesn't really want to talk about," said Will. "These young men are looking for support in the wrong place—on the street—and if we don't connect with them they will be doing things we as a society don't want them to do."
And what is Will's impact? "Honestly it changed me as a person," said Tyrone, now 20, but who met Will at age 14. "If it wasn't for Will, and me coming here every day, I'd still be out there doing what I was doing . . . which was everything a 14-year-old wasn't supposed to be doing."
"A lot of the youth I work with won't even make it to the University less than 5 miles away," Will said. "But I feel like a lot of what we do is immeasurable. You never know how you touch somebody and change the direction of their life."
You can help Mentoring Positives continue transforming lives by making a gift to their capital campaign. Will is halfway to his $100,000 goal, and your gift, with others', can allow Will to raise the remaining $50,000. And your gift is doubled, since American Family Dreams Foundation is also providing a $1,000 challenge grant. Read more.
As part of CSW's 45th anniversary, we're featuring a number of inspiring local grassroots groups, like Mentoring Positives, that are fostering racial equity.  CSW principles align with a recent New York Community Trust article pointing to the need to "increase funding and capacity building to smaller, more grassroots, community organizing groups and organizations led by people of color."
Mentoring Positives: What's the Hook?
"The hook is the key" sums up Will's strategy for connecting to young men, and Will's hook is basketball. At age 43, Will's performance on the court still impresses the younger guys.
But before playing, the teens who assemble are required to attend a tutoring session with Will, and a guest from the area's African-American community. For about 45 minutes they prompt the boys to talk: about life, what's bothering them, conflict resolution—and especially how they can meet challenges in ways that strengthen their character and take ownership of their lives.
"We have to break the cycle that leaves so many of these young men in poverty or in jail or both," said Will. "They have low expectations for their future. Working with  the speakers who come in, we offer positive alternatives, and show why it's important to build community."
About half the teens come because they want to be part of the community-center feel, and the others are referred to Will by a social worker or case manager. Will gets to know each young person, and he works 1:1 with them.
"There's a whole lot more going on than playing basketball," Will pointed out. Moreover, to stay involved, the teens must both stay out
of trouble and treat one another with respect.
A few years ago former Madison Police Chief Noble Wray asked his neighborhood officers which services they wanted to increase to help the community. "They all said two things," he noted, "and one was Mentoring Positives."
In Noble's words, Will "is transformational" in empowering young people "to have a positive impact in the community."
The Inspiration to Create Mentoring Positives
Will has walked the talk. "My mom was only 14 when I was born, and I didn't have a lot of positive male influences growing up in Gary, Indiana," Will said. "I never had a dad in my life, and neither do a lot of these young men I work with." In fact it was Will who served as a substitute father for his two younger brothers.
But Will had a mentor in his high school basketball coach. "He was a big influence in my life. He emphasized that teamwork and supporting one another was the key not only to winning at basketball but to living your life," Will recalled.
Basketball also took Will out of Gary and he was recruited to play basketball at UW-Eau Claire in the early 1990s. "So I came from Gary, where it's 80% African American and the number one murder capital at the time, to Eau Claire, one of the safest and whitest places in America."
He worked with troubled young men early in his career, but the nature of the work made him feel more like a probation officer than a mentor.
It was his mother's death in 2
003 that changed the direction of Will's professional life so that he could capitalize on what he did best. "It was a way to honor my mom. Her death hit me hard and made me realize I needed to focus on the connections I'm able to forge with high-risk youth," said Will.
Will noted that Mentoring Positives works because it's "on the ground, at the grassroots. We're not people coming into the neighborhood to provide services who then leave and go home. To be effective, you've got to build trusting, true relationships. That's when you start to really engage people.
Like CSW member group Freedom Inc., Mentoring Positives is truly a grassroots group dedicated to empowering young people of color.
Will's winning formula is supported by the National Committee for Responsive Philanthropy: "It is the largest nonprofits … that receive the majority of charitable contributions, gifts, and grants. These
organizations are not always as connected to grassroots groups … This imbalance in philanthropic giving often reflects and reinforces disparities of race, gender, and class that mark our society."
Since Will founded Mentoring Positives he's changed countless young men's lives. And yet he's doing it while working full time as director of the Salvation Army Community Center, and while spending time with his family: his wife, Becky, and their two young daughters.
You can make a gift to Mentoring Positives. Do it now and your gift is doubled, since American Family Dreams Foundation is providing a $1,000 challenge grant. "Mentoring Positives' grassroots, altruistic approach is compelling and socially innovative," said Natalie Healy, Community
Investment Specialist at the Foundation. "The impact Mentoring Positives is making will have an enduring effect on our community at large for years to come."
How will your gift make a difference? It costs about $1,500 to support one youth for an entire year—and your $50, $150, or $250 donation will go a long way to helping that young person. With that gift you'll allow a teen to learn job skills, get positive mentoring, and form a community with each other. Read below to find out exactly how Mentoring Positives changes lives.
What the Young Men Have to Say
"Will Green is a great role model for me," said Shaheid. "One day I hope I can give back to the community in the same way he does." You could say Shaheid is well on his way, having just received his Associate Degree from Madison College.
Tyrone also shared his story of moving to Madison at age 14. "I came here to live  with my aunt. In Chicago I was getting into too much trouble. I saw that and I wanted to change, so I came to Madison . . . to achieve what I wanted to."
Tyrone
said that at first he got involved just for the basketball; he wasn't into the pregame talks. But then he began to see their value. "Wisconsin is #1 for locking up young African-Americans, and we'd talk about how hard it is for us." Read how Wisconsin, and Dane County, have the highest black male incarceration rates in the nation.
After working with Will for seven years, Tyrone said, "Eventually I would like to start something like Mentoring Positives. Honestly it changed me as a person."
For instance he said the subject of one pregame talk "was about our fathers—how they aren't around. After that conversation I told myself if I ever had a child I'm not going anywhere. I have a son and I see him every day," said Tyrone.
A grateful parent also noted, "I was afraid that I would lose my son to either the streets or the system. We have been very fortunate to have Mr. Green as a part of our lives. He and his team have made it possible for us
to trust and to know there are people who truly care."
And It's Not Only the Guys …
Mentoring Positives works with neighborhood girls too. Becky Green, Will's wife, is at the forefront, working with girls on projects that include music, dance, and jewelry-making. For instance in the ReJeweled project, girls take apart used, donated jewelry and then create new pieces.
Off the Block Salsa
Will knows that one of the best ways out of poverty is through micro-entrepreneurship—and so he created Off the Block Salsa. "The kids went from the streets into the garden to grow the
ingredients," said Will. "They also learn a lot about urban agriculture, business practices, and how to work together. By promoting those skills, it's literally a way for the guys to get off the block. Plus now the salsa is a revenue stream to support Mentoring Positives."
Tyrone's work in Off the Block Salsa changed his career goals. "I thought I wanted to be an NBA player or maybe a veterinarian. Now I want to be an entrepreneur."
You can get Off the Block salsa in Metcalfe's (at Hilldale, West Towne, and Wawautosa) Ken's Meat and Deli in Monona, Piggly Wiggly in Cottage Grove, Take & Bake, the Hops Museum, and Edinger Surgical Options.)
Passing the Torch
"Where you come from is never where you have to stay," Will noted. "And when we mentor these kids today we empower them to pass the torch, so they can mentor the next generation."
You can support the work of Mentoring Positives with your gift now.
---
Members Related to This Story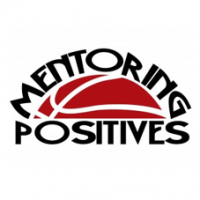 Mentoring Positives
---
Causes Related to This Story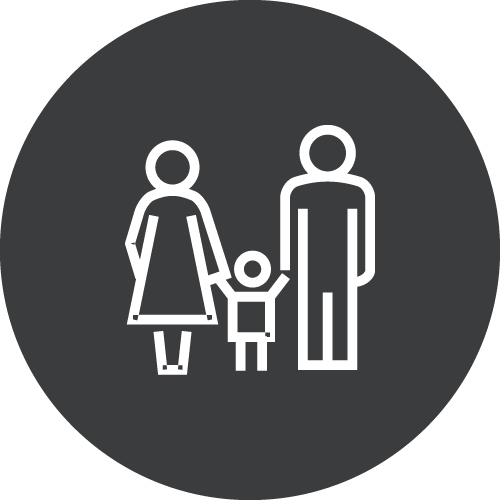 Supporting Women, Children, and Families