Karen Ann Meulendyke – Wisconsin Women's Network
Karen joined WWN as a volunteer on the Policy Institute Planning Committee in 2015. In her most recent role, Advancement Chair, she led WWN to the most successful fundraising year in our 40-year history!  In addition to building an impressive career and volunteering for WWN, Karen also volunteers for Big Brothers Big Sister.  She is a rockstar. In her spare time, Karen loves spending time with family and friends, getting outdoors, and traveling when there's not a pandemic.
For more information on Wisconsin Women's Network and how to become a volunteer, visit their website. https://wiwomensnetwork.org/
Jordan Blanco – Rooted
Through a partnership with Rooted at Troy Farm, The Reparations Thrift's broad mission of reparative repayment converges with a food justice-centered mission. The Reparations Thrift is founded by Jordan Blanco.  Jordan is helping to redistribute fresh produce, seed, land, and knowledge.  With continuing the radical work of building another future for the land and people of Madison and of Wisconsin. Rooted is proud of Jordan's work to reclaim and return to our Black community in Madison.
For more information about becoming a volunteer at Rooted visit their website. https://www.rootedwi.org/  or call 608-240-0409.
---
Members Related to This Story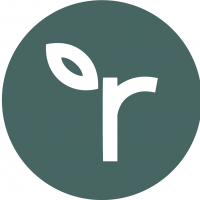 Rooted
Wisconsin Women's Network
---
Causes Related to This Story
Working for a Just, Equitable Society
Working for the Environment, Sustainability, Food, and Farms