OutReach supports the lesbian, gay, bisexual, and transgender (LGBT) community in innumerable ways. Here are just some of the services they have recently offered:
OutReach provided over 16,000 client contacts last year through its information and referral services, peer counseling, speakers' bureau, social/support groups, and community outreach efforts.
The OutReach Speaker's Bureau program presented panels at more than 25 engagements—and to more than 1,200 individuals—in 2008. Topics included sexual orientation and gender identity/expression. Those inviting OutReach to speak included educators, both public and private employers, and community groups.
The following letter says a lot about what OutReach does for our communities. It is from a community college instructor who invited OutReach to speak to a class in southwestern Wisconsin.
"I want to thank you for your presentation. Your warmth, humor, and vitality were appreciated. You've succeeded in opening a dialogue here—even now students are still stopping by my office to talk about it.
"While some of the students are still questioning their opinions, many have commented that this type of open dialogue and strong message of acceptance has been long needed on this campus. Thank you for making all our students and community members feel comfortable regardless of their personal views. You do important and powerful work."
---
Members Related to This Story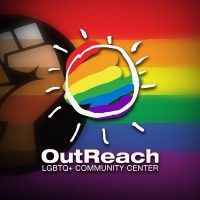 OutReach LGBTQ+ Community Center
---
Causes Related to This Story
Fostering Civic Engagement
Ensuring Affordable, Accessible Housing
Working for a Just, Equitable Society