Note: This article was originally published on Madison 365, which partners with Community Shares of Wisconsin to promote the Inspiring Voices program. Please visit and support their great work at madison365.com.
By Nicholas Garton, Madison 365
Community Shares of Wisconsin has chosen Pivotal Transition as the first of the two organizations to highlight in its Inspiring Voices program in 2018.
Pivotal Transition is a youth mentorship program that helps kids with everything from back-to-school supplies, student aid scholarships, clothing, and, most of all, helping hands to get through the ups and downs of life.
"Look beyond tomorrow" is the motto Pivotal Transition has been living by for the past several years and Jamaal Eubanks, Pivotal Transition's founder, has used everything from basketball to new shoes to help reach youth.
Pivotal Transition was nominated for the Inspiring Voices Project by Hedi Rudd, who is a board member at Community Shares of Wisconsin as well as the Director of the Badger Rock Neighborhood Center.
"Pivotal Transition provides a space for youth of color to own solutions to the achievement gap that affects them," Rudd said in a statement.
Community Shares has been expanding the Inspiring Voices program since 2016 when it was first developed. CSW wants to use more social justice groups and more feature more organizations that have equity as a focus.
"We've focused on social justice and environmental causes. A few years ago we recognized we weren't being as effective on focusing on groups for race equity issues," said Cheri Dubiel, Executive Director of Community Shares of Wisconsin. "This is one of our efforts in trying to bring more recognition to small nonprofits in our community that are working on this issue."
Groups that are featured as part of Inspiring Voices have CSW's assistance with online fundraising and advertising, receive a $1,000 match to donations they are able to raise and receive a membership to the Community Shares of Wisconsin Center For Change. Groups are also invited to participate in The Big Share, which is a March fundraiser.
Pivotal Transition will use the funds raised from the partnership with CSW to buy new sneakers and help fund field trips to colleges for students during the 2018-19 school year. In both 2016 and 2017 Pivotal Transition held massive back-to-school events in which hundreds of kids received new shoes. Eubanks said that kids being able to start the school year on equal footing with all of the other kids in terms of how they look makes a big difference for the kids' self esteem.
"What makes Pivotal Transition different than other back-to-school drives is that we also provide new, quality sneakers. We have developed a partnership with Nike and other brands to give kids a good start for school. When you start the school year, it's important to have a new pair of shoes. We want students to feel that they are starting on the same level as their peers," Eubanks said.
Anyone looking to support Pivotal Transition and donate funds to the back-to-school event (which will include shoes for children, funds for college visits, backpacks and supplies) can make a donation online at www.paypal.me/PivotalTransition.
---
---
Causes Related to This Story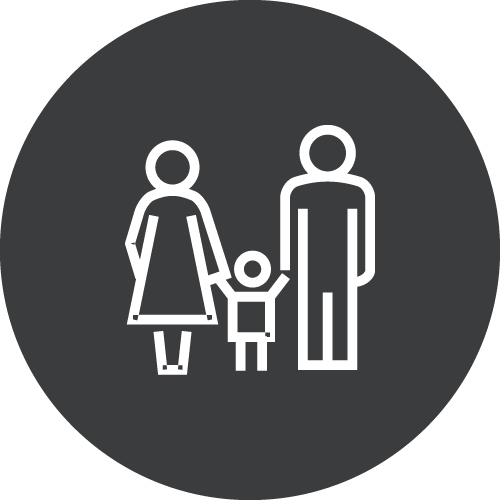 Supporting Women, Children, and Families