"I beat the odds in many ways," said Kia Stearn, "and I'm working to help other women do the same."
A gift to recognize your mom on Mother's Day–what better reason to assist an emerging nonprofit, Positive Women for Change (PW4C), which empowers underserved women and helps them get back on the road to financial security. Kia, who founded PW4C, knows how critical 1:1 financial training can be to help people reach modest—but critical—financial goals.
Because she's been there. Kia, on her own, had to provide for three children, now all college graduates. "It is incredibly difficult to raise a family with little to no income," she said.
"I feel that my life experience has been my education, and I think that is often true for many underserved women. Though some of what I learned was through trial and error, that experience of raising and caring for a family should never be undervalued. And it is the reason why I began PW4C.
"If I hadn't benefited from our community's resources, I could have been homeless," Kia added. "I want to give back—and if I can help others like me overcome their challenges, it's worth every minute I put into it."
Your gift can allow her to do that. For our 45th anniversary, Community Shares of Wisconsin (CSW) is featuring inspiring groups working for change focused on creating racial equity—groups like PW4C that are often overlooked. And by giving now, your gift is doubled due to a challenge gift presented by Filene Research Institute. The first $250 donated will be matched dollar for dollar. (See comments from Filene's George Hofheimer below.)
How does PW4C support women? Kia gives the example of "Sharla" who is $600 behind on rent, has past due utility bills, and struggles to find the money to raise her children. "I set up a series of sessions with the woman, first talking with her to find out what financial and other assistance she might need. For instance, if I sense that she might benefit from more professional negotiation skills, to better discuss her past due bill with the utility company, we focus on that.
"Then we develop a budget and determine how she can reach her goals once this debt is erased. If she is able to contribute $300 to pay the past-due rent, PW4C provides the other $300. And we talk a lot about financial education principles and goals, so that she can continue to make progress on avoiding or eliminating debt.
"I might also help her with resource navigation skills, suggest resources she might benefit from, or arrange for a tour of an organization that might assist her," Kia explained. "And I motivate and inspire her, so that she feels empowered to take on future challenges and succeed."
George Hofheimer from Filene Research Institute, a think and do tank for the consumer finance industry, noted that they are supporting Kia's organization with a $250 challenge gift in an effort to motivate others to give. A large part of Filene's work is to improve access to financial services for underserved people, which aligns well with the mission of PW4C. "We're inspired by Kia's accomplishments," George said. "And we're hoping our small gesture will prompt others to contribute to building PW4C."
George added that it is important to support programs like PW4C, because they encourage use of better alternatives to payday lenders that charge exorbitantly high interest rates. Payday lenders—which have 1.5 times more storefronts than McDonald's (!) nationwide—are often the only option for someone in debt.
Other organizations, too, have provided support to Kia. "Kia epitomizes what the Zonta Club of Madison is all about: empowering women to take on the world through service and advocacy," said Kathi Vos, member of the Zonta Club of Madison. "So we at Zonta Madison Foundation, Inc. were happy to provide some seed funding to PW4C.
"Kia has lived the challenge and learned, in very difficult circumstances, how to manage money," Kathi added. "I see her tenacity and her ability to share her skills and values with her children, now all college graduates. And because she's an amazing person, she's taking it to the next level to  teach other women  money management skills—out of her authentic desire to give back to the community."
As we at CSW feature groups like Kia's, we think about the question "How can we hasten the achievement of social movements?" from a recent article in the philanthropy journal Stanford Social Innovation Review.
Many funders don't support such projects, assuming that the project cannot deliver "immediate tangible impact . . . [because] the work is risky and may not yield results for a long time."
The article goes on to say that supporters should give these groups "room to adapt and modify their approaches based on what they learn as they proceed, and on the facts on the ground, which may change."
Kia is the first to admit that she learned what she passes on to others through trial and error.  PW4C uses a hands-on approach "tailored to each client's specific needs. I also draw on many resources in the community to create a plan, based on what each woman needs," said Kia.
CSW has long funded grassroots nonprofits, similar to Kia's, that focus on women's issues. Kia herself has ties to CSW member group Wisconsin Women's Network (WWN), a nonprofit that has worked for women's economic security for nearly 40 years. In fact Kia was in the inaugural class for WWN's Wisconsin Women's Policy Institute, which fosters women's policy leadership skills (photo of Kia above on International Women's Day). Kia also served for a time as the CSW board member representing Tenant Resource Center, where she was a regular volunteer.
As if operating PW4C isn't enough of a challenge, Kia's also pursuing her educational goals now that her children have graduated. She recently completed the Nonprofit Management Program at Madison College, and she's now pursuing a degree in human services.
You can learn more about PW4C and make a gift, view its Facebook page, and read why CSW initiated this Inspiring Voices project.
---
Members Related to This Story
Positive Women for Change
---
Causes Related to This Story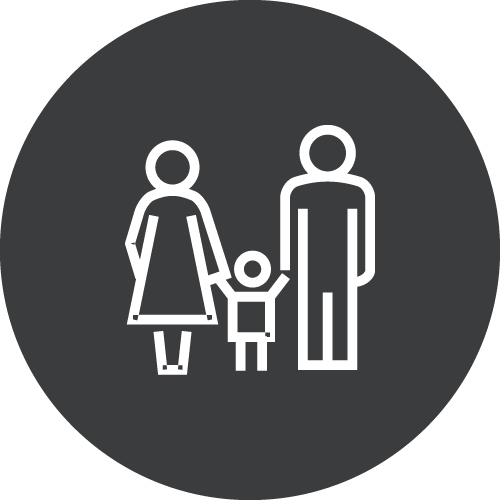 Supporting Women, Children, and Families