Give spring cleaning a new meaning with Rock River Coalition!
From 6-7:00 PM on Thursday, April 7, head over to Willy Street Co-op East for a hands-on introduction to stream sustainability. After a session of stream critter identification and water monitoring, you'll be a part of Rock River's 13 year-old tradition of citizen water quality experts!
Thirsty for more information on water wellness? Check out some of CSW's other H20 heroes; like Midwest Advocates, WWA, River Alliance, and Clean Wisconsin.
---
Members Related to This Story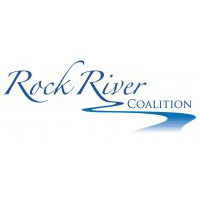 Rock River Coalition
---
Causes Related to This Story
Working for the Environment, Sustainability, Food, and Farms