Our Programs
The Big Share
The Big Share
The Big Share is a fun, easy, and flexible way to donate to organizations making a difference in our community. The Big Share is hosted by Community Shares of Wisconsin for 70 local nonprofits dedicated to building an equitable and just community and protecting our environment. 
The Big Share is an annual event, with the next one scheduled for Tuesday, March 2, 2021. On this day donors and supporters work in tandem to help their favorite Community Shares nonprofit member organizations earn matching funds and hourly bonus awards. Everyone is encouraged to follow the action on social media on our
Facebook
,
Instagram
,
Twitter
and
LinkedIn
accounts. 
The Big Share 2020
Thank you to everyone who gave to and supported The Big Share, 2020! You showed that when the community comes together, we truly can change the world.
Outcomes and Results:
Raised: $456,135
Donors: 3,091
Organizations: 65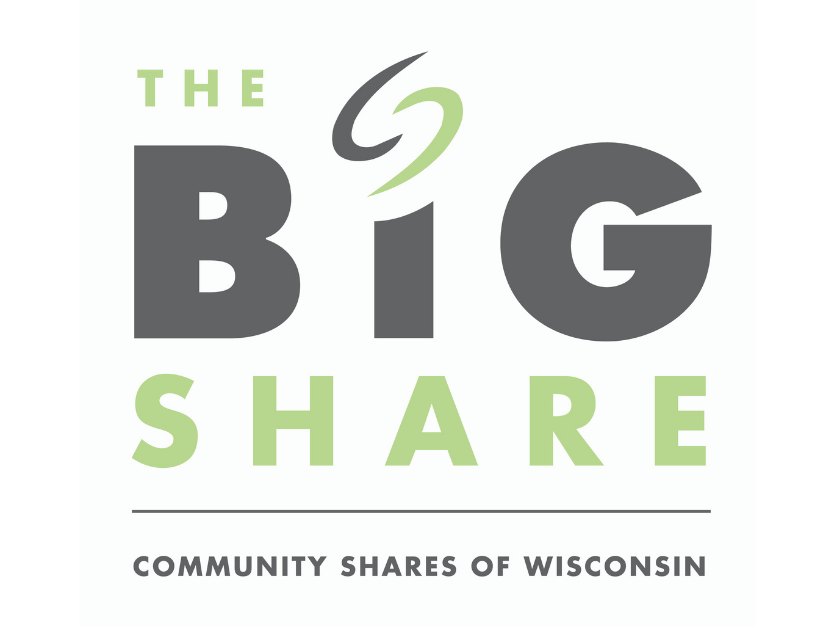 The second annual Big Share™—the area's local online giving day—raised over $263,000 from more than 2,000 donors in 24 hours on March 1. A total of 70 nonprofits were part of the collaborative fundraiser, hosted by Community Shares of Wisconsin (CSW) for its member...
read more
Join our mailing list to receive updates delivered to your inbox.
"The Big Share (TBS) and the trainings offered as part of the program have been a tremendous asset to Wisconsin Literacy. […] We've also seen large growth in our social media following thanks in part to trainings offered through TBS that teach us how to effectively use social media, tell our stories, and best leverage edited and live video. Our Facebook followers have doubled since the first Big Share!" 
"It's time we put a priority on people and preserving our planet. Community Shares of Wisconsin is doing just that, and is supporting many organizations that are working to create a just future for all."