Our Programs
Workplace Giving
Support Systemic Change Through Workplace Giving
Workplace giving is a simple and effective way for employees to make tax-deductible donations to local charities through payroll contributions. Workplace giving allows a company and its employees to work together to benefit the community.
For questions related to workplace giving, contact Kewiana Pollard, Campaign Coordinator, at 608-256-1066, or by e-mail.  
How to Give
The Community Shares workplace giving campaign is "donor-driven."
You can designate (or direct) your donations to specific Community Shares m
ember nonprofits and they will receive 100% of your gift.
If you do not have a direct link from your own workplace, you can select your workplace from our current list of partners and get registered at
this link
to give online via payroll, credit card, or ACH.
Campaign Coordinator Resources
Thank you for serving as the coordinator for the Community Shares employee giving campaign at your workplace! Your help is invaluable in allowing your coworkers to easily support the issues they care most about.
Planning: 
English Pledging Materials:
Spanish Pledging Materials:
Sample Emails:
Stories: 
Graphics:
Wrap up:
To help you in making the campaign engaging and fun, we can arrange for prizes and giveaways, baskets, etc. from our member groups. Please just reach out and ask! 
Note: Feel free to copy and paste information directly from these pages on this site. To request more campaign materials, provide a chance of address or campaign coordinator, schedule a presentation by one of our member nonprofits, or for general questions, contact:
Kewiana Pollard
Starting a New Giving Campaign at Your Workplace
It's simple to start a payroll contribution program with Community Shares of Wisconsin (CSW), whether your company does its payroll in-house or sends it to an outside vendor.
What is required of an employer?
You assign a campaign coordinator and, with our help, they set up a timeline and distributes pledge forms and brochures to all your employees. (Most campaigns take place in the fall; pledges are deducted from paychecks during the next calendar year.
CSW gives you ideas for campaign promotion. Staff from CSW or member nonprofits are available to attend kickoff events and answer questions at your workplace.
After the campaign, campaign coordinators collect pledge forms, complete a campaign report, and deliver pledge forms: one copy goes to CSW, one copy goes to your payroll department, and one copy stays with the donor.
Your payroll department sets up an automatic deduction and liability account. Checks can be sent to CSW on a schedule that works best for you: every pay period, monthly, quarterly, or annually.
What if my workplace currently allows payroll deduction with other umbrella charities? 
We work along with other fundraising federations in many workplaces. Conducting a side-by-side campaign that includes CSW requires little added work. Studies show that employers who offer choices in workplace giving see an increase in employee participation and total dollars raised. 
To start a new Giving Campaign at your workplace, contact Victoria Boucher, Associate Director, at 608-888-9583, or by e-mail.  
Giving If You've Left Your Workplace
If you have given to Community Shares of Wisconsin (CSW) or our member groups through your workplace giving campaign – and if you've retired or recently change employers – we would appreciate your ongoing support! You can:
If you've changed jobs and your new employer doesn't offer workplace giving through CSW, please ask us (by phone or email) how you might start a campaign.
If you are a former donor through the Partners in Giving campaign, you may request to receive an annual mailing sent by the campaign. Please contact the campaign's fiscal agent (United Way of Dane County) at 563.542.7917 or [email protected] for more information.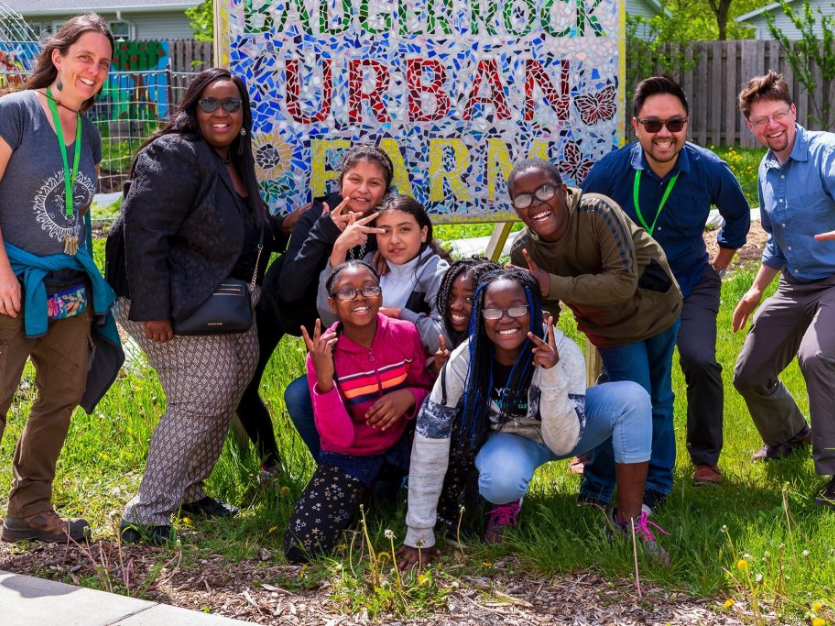 A workplace giving campaign coordinated by Community Shares of Wisconsin allows employees to make gifts to nonprofits through payroll contributions. Community Shares of Wisconsin offers you the choice of supporting close to 70 local nonprofits working on voting...
read more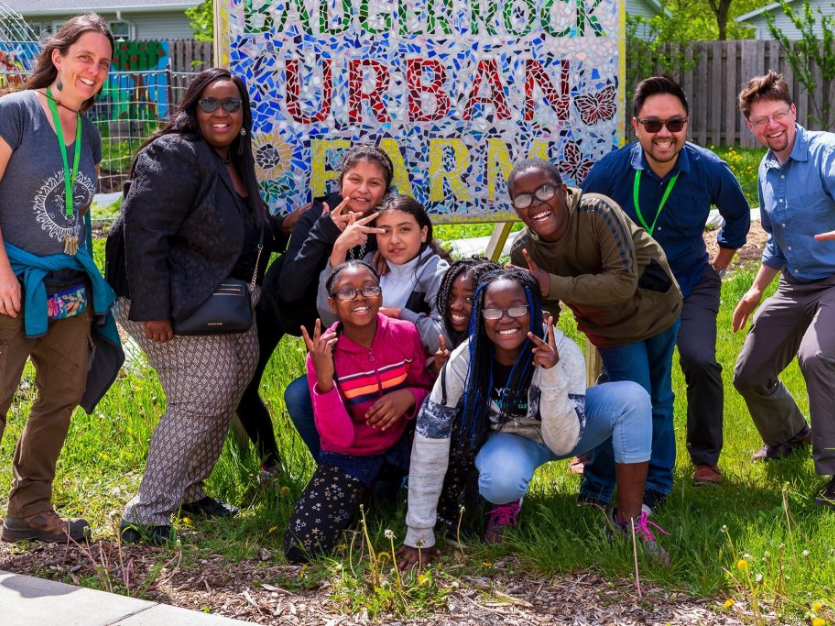 Choose Community Shares of Wisconsin In your workplace giving Campaign Annual funds raised by CSW have increased from $300 in 1971 to over $1.8 million! Our base of support in the community continues to grow and with workplace giving you can be an important part of...
read more
Join our mailing list to receive updates delivered to your inbox.
"I give to Community Shares WI because they support a colorful palette of non-profits that enhance the community image. I believe that CSW magnifies a vision of abundance through the trust that together we can make the world a better place."
"I support Community Shares because I believe when our community collaborates to support one another, the impact is amplified in ways that make our community stronger, safe, and more sustainable for everyone!"