Member group Wheels for Winners know that working together to create change can start at any age!
By pairing Madison youth as young as 4 with volunteer opportunities at 21 area organizations, Wheels for Winners paves the way for a resilient community in generations to come. In addition to learning the value of volunteerism, participants who demonstrate their commitment to making a difference by completing a number of community service hours earn a refurbished bicycle: 119 "winners" received their wheels in 2016!
Head here to check out more successful 2016 stories from Wheels for Winners.
---
Members Related to This Story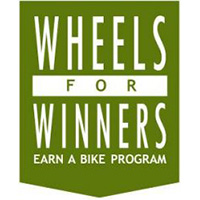 Wheels for Winners
---
Causes Related to This Story
Fostering Civic Engagement
Working for a Just, Equitable Society
Working for the Environment, Sustainability, Food, and Farms