New bike:  25 hours of volunteer work.
The feeling of accomplishment that TK received by engaging in his Madison community? Priceless
As a Wheels for Winners participant, 13-year-old TK went above and beyond, spending a total of 100 hours assisting with the Monona Public Library's Summer Reading Program, and receiving a bike in the process. You are a true role model, TK—keep up the good work!
---
Members Related to This Story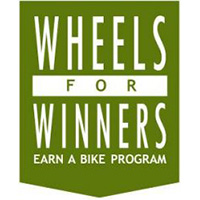 Wheels for Winners
---
Causes Related to This Story
Fostering Civic Engagement
Working for a Just, Equitable Society
Working for the Environment, Sustainability, Food, and Farms