Together We Transform Our Community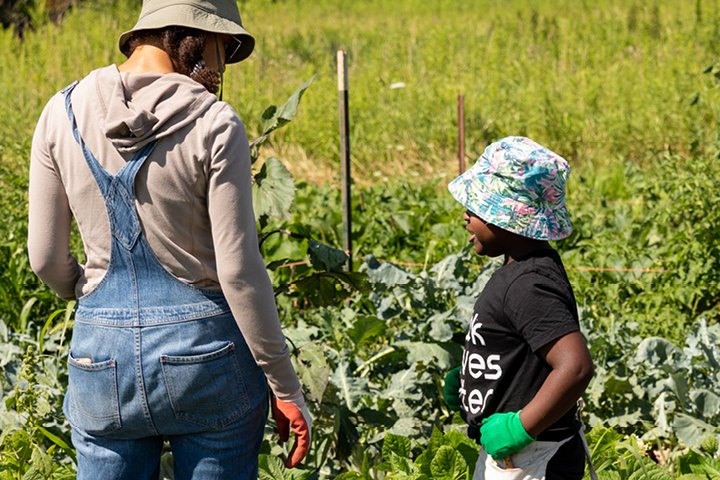 Community Shares of Wisconsin funds systemic change.
Support nearly 70 nonprofits working to advance social and environmental justice.
Photo provided by Urban Triage, credit: Hedi Rudd
Photo provided by Madison Audubon, credit: Brenna Marsicek
Fund Your Vision for the Future
Social Justice
We fund nonprofits that acknowledge the systemic impact of racism and other forms of oppression that result in disparities in access to economic and social success. We prioritize acknowledging, identifying, and disrupting policies and practices that perpetuate poverty and inequality because we believe they are the root causes of injustice and must be addressed for real, lasting change.
A Sustainable Future
All struggles are interconnected, as are the solutions to those struggles. Community Shares of Wisconsin member nonprofits envision a future where we all have clean water and air, where all neighbors have access to family-supporting jobs, and all communities across Wisconsin are safe and thriving.
Civic Engagement
Active community involvement increases visibility and promotes change. Our member nonprofits work to give everyone an equal voice. All of our member nonprofits have a seat on our board of directors and a voice in our decisions. There is strength in difference, and together we accomplish community-wide change.
Your support for Community Shares of Wisconsin funds systemic change.
Photo provided by Wisconsin Early Childhood Association, credit: Aidyn Laurynz
Funding Systemic Change
Community Shares of Wisconsin has funded systemic change for more than 50 years. The organization was established in 1971 by a coalition of activists and UW students.
Today, CSW supports nearly 70 member nonprofits that work for social and environmental justice.
CSW takes a grassroots approach to fundraising and community building so charitable giving isn't just for the wealthy. By connecting with as many individual donors as possible, CSW democratizes philanthropy and helps everyone's contributions add up to make a big difference.
Community Shares of Wisconsin is committed to a future where people come together to ensure every member of our community is safe, healthy, and able to thrive. The collective efforts of individual donors are essential to achieve that goal. We invite you to join us with your donation today.
Thank You For Supporting Lasting Change!
Gifts to Community Shares of Wisconsin and our member nonprofits are tax deductible as allowed by law.
Giving is Easy
Giving through Community Shares is an easy way to donate to the causes you support and track your tax-deductible donations.
Give through your workplace giving campaign or at communityshares.com/donate
Set up your donation in three easy steps
1
Choose an amount and how you would like to pay.
2
Choose the frequency. For example, some find a set amount per pay period works well and others prefer an annual donation.
3
Choose one or more member nonprofits to receive your donation or specify Community Shares of Wisconsin if you want all our member nonprofits to benefit.
100% of your designated gifts go to our member nonprofits, so your entire donation goes exactly where you choose.
Other easy ways to support Community Shares and Our Member Nonprofits
At the Register
Say "yes" to Community CHIP® at Willy Street Co-op or Round Up at Capitol Centre Market.
Donor-Advised Funds
Contribute through your fund at Madison Community Foundation or other institutions.
Community Shares of Wisconsin Member Nonprofits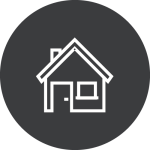 Ensure Affordable, Accessible Housing
Bayview Foundation
Providing housing, human services, arts appreciation, and cultural awareness in a multicultural setting. bayviewfoundation.org
*Housing Initiatives
Providing permanent housing solutions to homeless people with mental illnesses. housinginit.org
Madison Area Community Land Trust
Creating perpetually affordable homes and protecting green spaces. affordablehome.org
Project Home
Improving the quality and affordability of housing for low- to moderate-income residents in Dane and Green counties. projecthomewi.org
Tenant Resource Center
Offering free counseling, mediation, and other services for tenants and landlords wanting to learn about their rental rights and responsibilities. tenantresourcecenter.org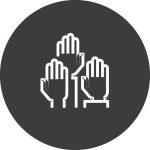 Foster Civic Engagement
Citizens Utility Board
Advocating for reliable and affordable utility service. cubwi.org
*Create Wisconsin
Growing and strengthening Wisconsin through the arts, culture, creativity, and innovation. createwisconsin.org
League of Women Voters of Wisconsin
Helping citizens know the importance of their vote. Making Democracy Work™ in our state and our communities. lwvwi.org
*Wheels for Winners
Provides refurbished bicycles primarily to high school and younger children who perform community service. wheelsforwinners.org
Wisconsin Democracy Campaign
Working for clean government and a fair and democratic process. wisdc.org
WORT 89.9 FM Community Radio
Community-oriented, noncommercial, listener-sponsored radio broadcasting to south central Wisconsin on 89.9 FM and worldwide via the web. wortfm.org
Empower People with Disabilities
Chrysalis
Promoting mental health recovery in our community by supporting work opportunities that encourage hope, healing, and wellness. workwithchrysalis.org
Disability Rights Wisconsin
Protecting and advocating for the rights of people with disabilities throughout Wisconsin. disabilityrightswi.org
*Padres E Hijos En Acción
Building fulfilling and community-centered lives for Latino children with disabilities and their family members. padresehijosenaccion.org
Wisconsin Council of the Blind and Visually Impaired
Empowering people who are blind and visually impaired through vision services, advocacy, and education. wcblind.org
Women in Transition
Where recovery is a reality. Providing residential, case management, and social services to women with mental illness. (608) 244-2046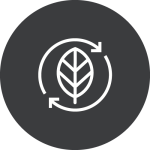 Work For The Environment, Sustainability, Food, & Farms
1000 Friends of Wisconsin
Promoting land use that fosters healthy communities. 1kfriends.org
*Citizens for Safe Water Around Badger
Working for clean water and a healthy environment, free of military and industrial toxins. cswab.org
Clean Wisconsin
Wisconsin's leading environmental voice – protecting and preserving Wisconsin's clean water, clean air, and natural heritage. cleanwisconsin.org
FairShare CSA Coalition
Working to strengthen the community-supported agriculture (CSA) movement, support small-scale vegetable farmers, and build local economies. csacoalition.org
Friends of Wisconsin State Parks
Enhancing, preserving, restoring, protecting, and promoting the Wisconsin State Park System for future generations. fwsp.org
Gathering Waters: Wisconsin's Alliance for Land Trusts
Helping land trusts, landowners, and communities protect the places that make Wisconsin special. gatheringwaters.org
Madison Audubon Society
Conserving and celebrating Wisconsin's birds through habitat restoration and protection, innovative K-to-gray education, and science-based advocacy efforts. madisonaudubon.org
Midwest Environmental Advocates
Using the power of the law to protect our clean water, air, land, and government for this generation and the next. midwestadvocates.org
Physicians for Social Responsibility Wisconsin
Promoting a healthy environment, access to health care, and security through abolition of nuclear and other weapons of mass destruction. psr-wisconsin.org
REAP Food Group
Building a healthy, just, local, and sustainable food system. reapfoodgroup.org
River Alliance of Wisconsin
Empowering people to protect and restore water. wisconsinrivers.org
Rock River Coalition
Preserving and improving local waterways through partnerships, citizen engagement, and community improvement efforts. rockrivercoalition.org
Rooted
Rooted envisions all people growing and thriving in healthy, equitable, and sustainable neighborhoods. Our work and collaborations are rooted in food, land, and learning. rootedwi.org
Sierra Club Foundation–Wisconsin Chapter
Protecting Wisconsin's water, land, and wildlife. sierraclub.org/wisconsin
Sustain Dane
Sustain Dane is the sustainability organization of Dane County. We believe change happens when inspired people take action. sustaindane.org
Wisconsin Conservation Voices
Bringing people together to protect the Wisconsin you love. conservationvoices.org
Wisconsin Wetlands Association
Helping people care for wetlands. wisconsinwetlands.org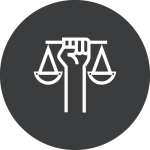 Work For A Just Society
»ACLU of Wisconsin Foundation
Working to protect and promote the civil liberties and civil rights of all Wisconsin residents. aclu-wi.org
Center for Media and Democracy
National watchdog group that investigates and exposes corruption. prwatch.org
»Common Wealth Development
Building community through affordable housing, youth development, small business development, job creation, and the arts. cwd.org
»*conNEXTions
Guiding underrepresented young adults from the Madison community to achieve their financial, educational, and career goals through mentoring, networking, and professional development. connextions.org
»End Domestic Abuse Wisconsin
Giving voice to victims and working to prevent abuse in future generations. endabusewi.org
»Fair Housing Center of Greater Madison
Eradicating discrimination in the housing market through education and enforcement. fairhousingwisconsin.com
Fair Wisconsin Education Fund
Statewide organization dedicated to advancing and protecting the civil rights of lesbian, gay, bisexual, and transgender Wisconsinites. fairwisconsin.com
»GSAFE
Creating safer schools for lesbian, gay, bisexual, transgender, and questioning students of all identities. gsafewi.org
»*Inspire Barber College
Providing students with a quality education that will encourage confidence and create freedom in the art and science of barbering. inspirebarbercollege.org
»Kids Forward
Every kid. Every family. Every community. kidsforward.org
Legal Action of Wisconsin
Providing free civil legal services for low-income persons. legalaction.org
»*Mentoring Positives
An innovative, referral-based mentoring program that works directly with kids and families throughout Dane County and its surrounding areas. mentoringpositives.org
»MOSES – WISDOM of Madison
Working to transform public policies in Wisconsin which deny social justice to the poor, people of color, and the mentally ill, starting with mass incarceration. mosesmadison.org
»*NAACP Dane County
Ensuring a society in which all individuals have equal rights without discrimination based on race. naacpofdaneco.org
Nuestro Mundo, Inc.
Advocates for social justice through quality dual language immersion in the Madison Metropolitan School District and serves Nuestro Mundo Community School, its students, and families. nuestromundoinc.org
»*Orgullo Latinx LGBT+ of Dane County
Working to build a safe, ethnically equitable, and racially just place for the Latinx LGBT+ Community in Dane County. orgullolatinx.weebly.com
OutReach LGBTQ+ Community Center
Lesbian, gay, bisexual, and transgender community center that promotes equality and quality of life for LGBTQ+ people. outreachmadisonlgbt.org
The Progressive
A journalistic voice for peace and social justice at home and abroad. progressive.org
»*Rebalanced-Life Wellness Association
Ensuring that Black men and boys, who bear the heaviest burden of disease and poor health status, have the opportunity to live fuller, healthier lives. rebalanced-life.org
»UNIDOS
Providing a bridge to a safe environment for Latino victims of domestic violence and sexual assault. unidoswi.org
»*Urban Triage
Empowering Black families while mobilizing community resources and distributing them to those most in need. urbantriage.org
»Voces de la Frontera
Latinx and immigrant led membership-based organization working for immigrant, worker, and student rights through leadership development, community organizing, and empowerment. vdlf.org
Wisconsin Women's Network
Promoting the advancement of women and girls in Wisconsin. wiwomensnetwork.org
Worker Justice Wisconsin
Individuals – along with religious, labor, and community groups – working for better wages, benefits, and working conditions for low-wage workers. workerjustice.org
Working Capital for Community Needs
Providing small businesses and family farmers in Latin America with access to micro-loans. wccn.org
Support Women, Children, and Families
ABC for Health
An innovative public interest law firm that facilitates improved access to health care coverage and services for low-income clients, especially those facing health disparities. safetyweb.org
»Freedom, Inc.
Building leadership in low-income communities of color – to challenge the root causes of violence, racism, and poverty. freedom-inc.org
»Natural Circles of Support
Building sustaining, supportive relationships to eliminate racial disparities and ensure the success of African American students in schools. naturalcircles.org
»*Positive Women for Change
An initiative that provides coaching services to underserved women who have faced adversity and financial disarray. positivewomenforchange.org
»Rape Crisis Center
Empowering survivors of sexual assault and working to end sexual violence through crisis intervention, counseling, advocacy, and community education. thercc.org
Wisconsin Alliance for Women's Health
Ensuring that policy happens with Wisconsin women rather than TO them! supportwomenshealth.org
Wisconsin Coalition Against Sexual Assault
Creating the social change necessary to end sexual violence. wcasa.org
Wisconsin Early Childhood Association
A voice for bold change for Wisconsin's child care workforce. wisconsinearlychildhood.org
Wisconsin Family Ties
Changing lives by improving children's mental health. wifamilyties.org
Wisconsin Literacy
Changing lives by strengthening literacy statewide. wisconsinliteracy.org
---
*These member nonprofits are not part of workplace campaigns. You can make gifts to them at communityshares.com/donate.
»These member nonprofits are led by Black, Brown, and Latinx leaders with a focus on racial justice.
Designate your donation to any of our member nonprofits and know that 100% of your donation goes to them. We provide unrestricted funding so our nonprofits can use the funds where they are most needed.